We give equal importance to both our ewe flock and our stud rams. Therefore, our selection of bucks has focused both on making wethers and developing females that become productive members of our flock. Some of our best rams have left their legacy through their daughters.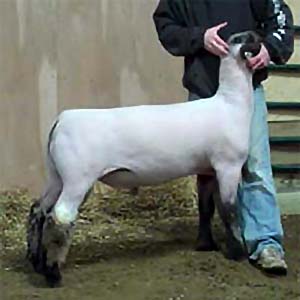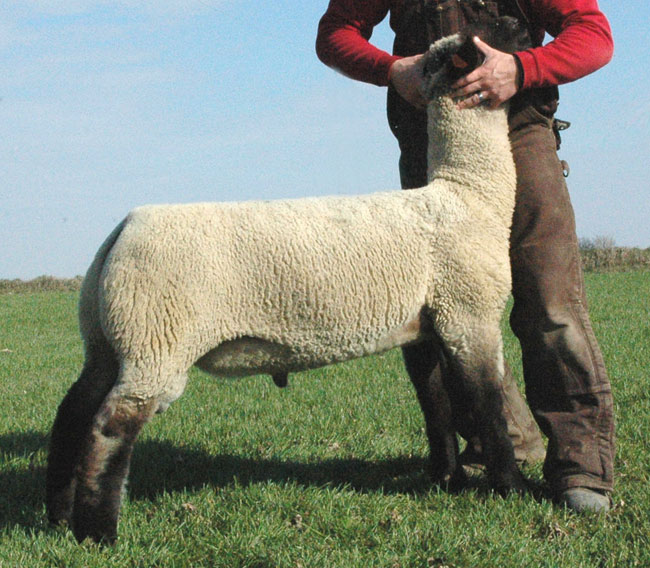 Brickyard
Young Jock x Beefy
Bred by Shrader Club Lambs
We were very fortunate to pick up a group of Brickyard daughters from Dropper Club Lambs.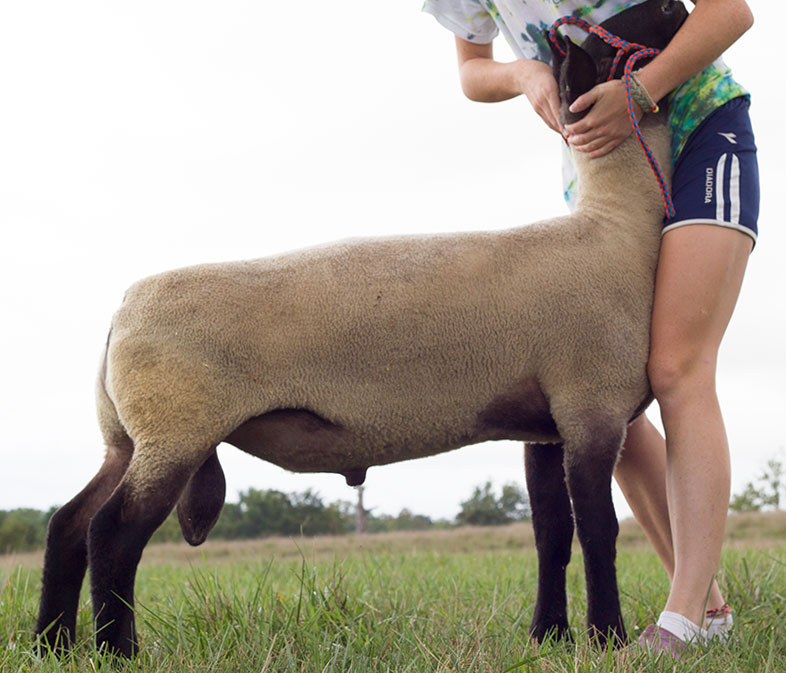 Gunner (RRNN)
Sherman (Tank) x Onyx (Shell)
Bred by McCann Club Lambs
Gunner was the sire of a majority of our 2014 lambs as well as our clean up buck for 2015. This buck throws cool fronted, great ribbed lambs with big racks. He worked exceptionally well on our Asteroid daughters.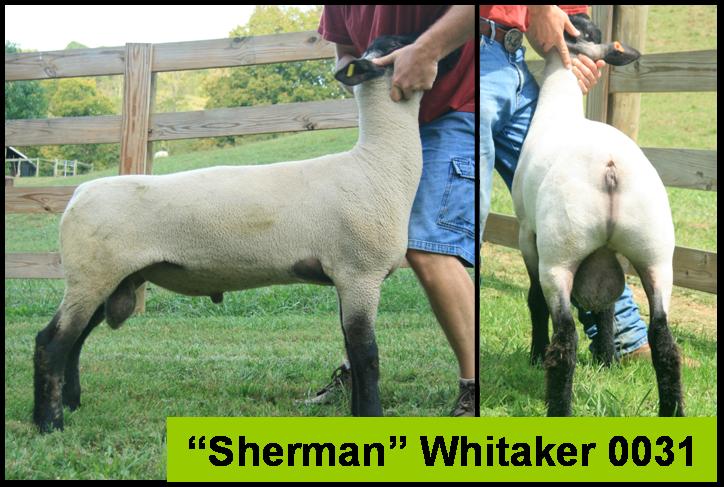 Sherman (RRNN)
Tank x Pop a Top
Bred by Whitaker's Rockworth Farms
We want to thank the Greiner Sisters for allowing us to purchase a group of ewes bred to Sherman. His lambs have been highly competitive at local, regional, and state shows. They have proven to be structurally sound, complete, big footed, and big hipped. We have several daughters now in our flock.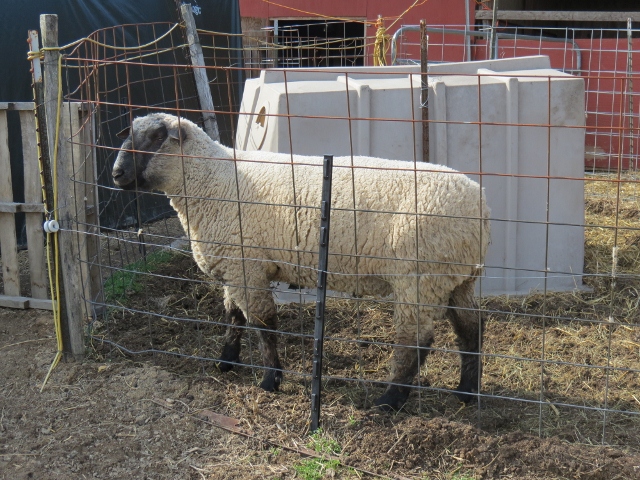 Sparky (RRNN)
Kool Aide x Hot Wire x Bad Company
This is a moderate framed Shroyer bred buck from Swan Hill Club Lambs. We leased him after Corey judged several of his lambs in 2013. His offspring are big boned and structurally sound with great rib shape and muscle. As a lamb, he sired several lambs that won banners across Maryland and West Virginia.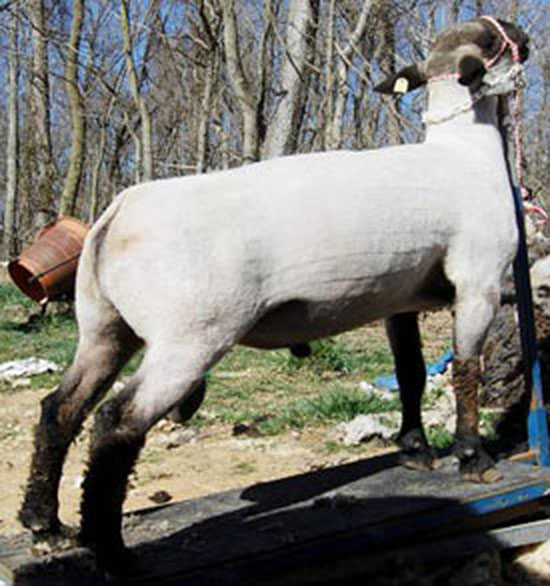 Asteroid (QRNN)
Son of Rising Son x Edge
Bred by Ashley's Club Lambs
Put your hands on his top and you can tell he is steeped in EDGE breeding on both sides of his pedigree. A super extended buck through the front end that blends smoothly at the shoulder and is extremely clean breasted. He is super stout with great rib and hip shape.
AI Sires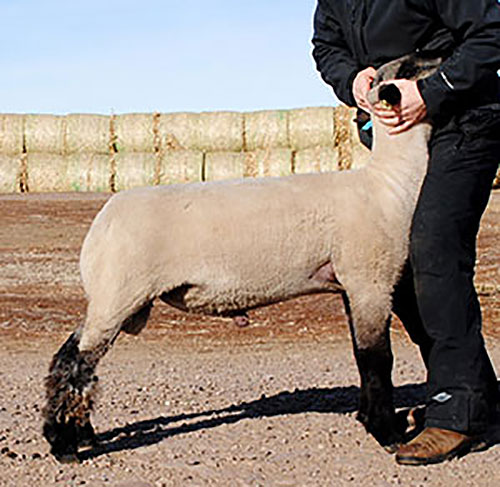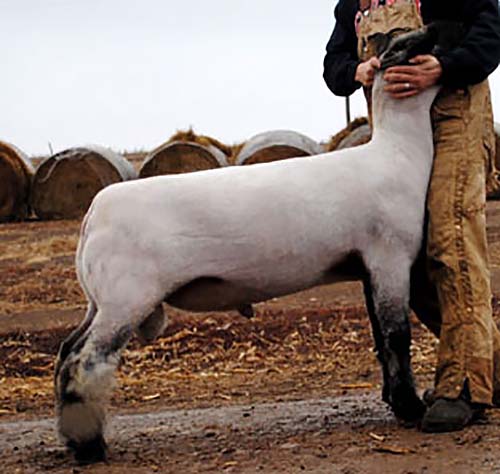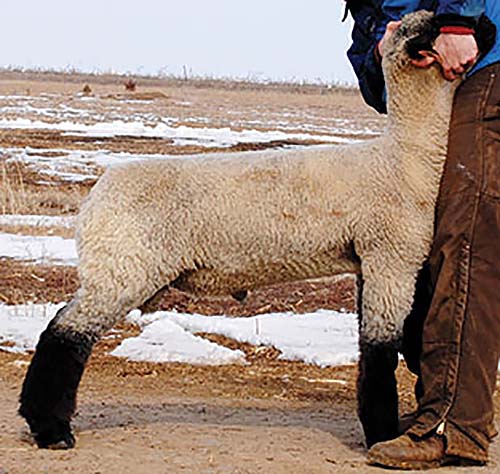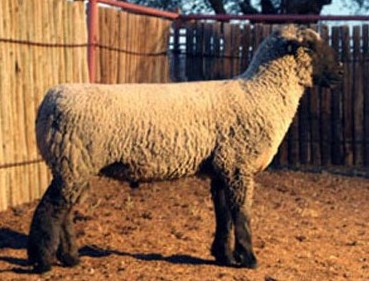 Strange (RRNS)
Trunk X Leo
Bred by Duffey Club Lambs
He sired Champions at the 2013 Mid West Stud Ram sale for Franklin as well as others across the country. We only have a few ewes from Strange crossed on Creole but they are structural sound, loaded with muscle, with shag to spare.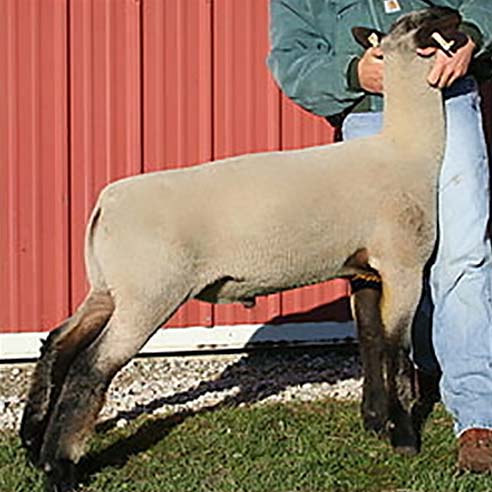 True Blood (RRNN)
Marcantel 33 x Marcantel 43 (Dam of Ellerbrock's Marcantel Ram)
Bred by Marcantel Club Lambs
True Blood has excelled in flocks all across the country. Look at how successful his lambs have been for Weaton Hampshires in Michigan and now Alpha Omega Club Lambs here in Virginia. We currently have daughters out of both True Blood and the Marcantel bred Creole (Marcantel 43 x Stitzlein Line-bred Scorcher)
ram in our flock.